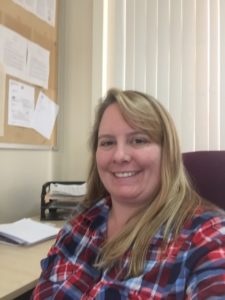 February's featured employee is Melissa. She will greet you at the Merced bulk plant office.
She has favorites which include anything spicy, watching the 'Twilight' series, Cowboys football and watching her kids play soccer.
Vacation would be at least 2 weeks (preferably more) in 'Hawaii' with the kids.
Asked about working for Tesei Petroleum, "The family atmosphere and awesome co-workers."
We thank Melissa for her service to Tesei Petroleum.